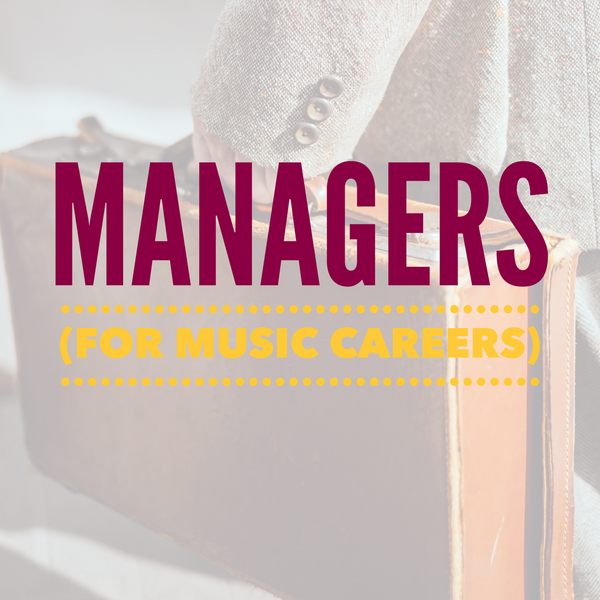 Managers (Music)
Managers are the backbone of the artist's team.  Together with the artist, they put together the plan to get the artist to the next level and then they enact the plan step by step with the rest of the team--like a Coach or a Quarterback.  This list consists of over 6,500 managers in music.  They are from all genres of music, and all levels of management, so a bit of research will need to occur as you choose which Managers to reach out to.
Managers get paid 15-20% on average of an artist's entertainment income, so as your leverage as an artist increases, so does your ability to attract better management--ideally you want to bring someone on board when you are already making money and have something to manage.  PLEASE do your research and choose carefully.  You will contractually sign to a manager for a term that can be anywhere from 1 to 5 years, so choose carefully.
This list contains the names, addresses, email addresses for around 6,500 music managers in the US.  
You are purchasing one Excel spreadsheet of Managers in the music industry to download onto your computer or device.  The download link will arrive via email.  Choose carefully--there are no refunds or returns of any lists.